Senior SEO & Content Marketing Specialist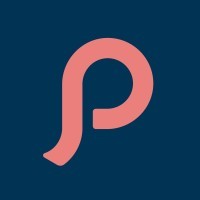 Pinkoi
Marketing & Communications
Hong Kong
Posted on Tuesday, May 2, 2023
Pinkoi is Asia's leading online marketplace for original design goods, digital creations and workshop experiences, featuring exclusive offerings from an array of exceptional international makers and designers.
SEO & Content Team is a sub-team of Pinkoi Global Performance Marketing Team. It manages Pinkoi's SEO content globally aiming for driving organic traffic, engagement, and leads by professional SEO strategies and writing SEO-friendly articles, basic meta and body copywriting skills. We are seeking a data-passionate, customer-obsessed, highly motivated self-starter to join as a full time teammate in our Taipei or Hong Kong office.
Location: Pinkoi Hong Kong Office or Taipei Office
Responsibilities
Own and manage Pinkoi Zine's content in Hong Kong & Macau. Set keyword strategies and coordinate with content freelancers to generate organic traffic, engagement, and leads.
Closely monitor Google's regulations and algorithm. Proactively identify insights and key traffic drivers from SEO perspective and conduct recommendations to stakeholders, e.g. marketing teams and engineering teams, and follow through for implementation on all digital touch points.
Analyze, develop and implement SEO strategies, tactics and actions timely.
Test, measure, optimize all SEO content marketing activities on an ongoing basis with the goal of increasing organic traffic. Plan, execute and optimize on-page website content and landing pages included key webpages.
Perform ongoing keyword research including discovery and expansion, prioritization and optimization.
Recommend changes to website architecture, layouts, content and other factors to improve SEO positions for target keywords.
Collaborate and define SOPs with the media buy team and other internal stakeholders to find the best balance between organic and paid search.
Essential Requirements
Fluent in written and spoken Cantonese, Mandarin and English.
At least 3 years of SEO content marketing experience.
Basic knowledge of SEO audit.
Advanced knowledge of Google's search algorithm and ranking system, and understanding of the correlation between SEO and SEM.
Experienced in various marketing and analytics tools and systems, e.g.WordPress, Google Search Console, Google Analytics, Google Tag Manager, Ubersuggest, Ahrefs, Moz or any other similar marketing automation platforms/systems.
Highly sensitive to search trends in Hong Kong & Macau.
Creative, strategic thinker, organized, self-motivated and eager to learn.
Must have excellent writing abilities for SEO-friendly articles and an unwavering eye for details, and basic meta and body copywriting skills in Chinese (mainly Hong Kong style, knowledge in Taiwan style is a plus).
Big Advantages
At least 1 year working experience in E-Commerce.
Familiar with HTML, CSS, onsite keyword mapping, backlinks and/or link profile optimization.
Familiar with Business Intelligence tool, e.g. Superset or other similar tools.
Knowledge and experience of ASO.
If you are a blogger, content creator, please feel free to provide your site link.
Fluency in written and spoken Japanese or Thai.
Join us and be a Pinkoist!
Apply for the job with your cover letter, resume, and required document for further review!