Digital Performance Marketing Specialist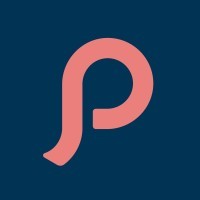 Pinkoi
Marketing & Communications
Taipei, Taiwan
Posted on Thursday, April 27, 2023
◉ The R&R of this position will focus on the Hong Kong and Macau markets.
Pinkoi, a leading online marketplace for unique and original design goods in Asia, is looking for a Digital Performance Marketing Specialist for the Hong Kong & Macau market, based in Taipei.
Job Highlights / Keywords
#Performance Marketing & Digital Ads
#Paid Channel User Acquisition
#ROAS optimization
Responsibilities
Drive traffic and sales growth, optimize acquisition cost through paid channels, including but not limited to Meta, Google, Affiliates and Social channels. Meta and Google will be the primary digital channels you will be working on.
Maximize performance across digital paid channels on a regular basis and provide strategic and actionable insights to further improve.
Mind the leading metrics such as CTR, bounce rate of landing pages, impression frequency to manage overall ads performance.
Have a customer-centric mindset and understand the essence of advertising is to "communicate" with real users and use this mindset for your copywriting and advertorial.
Able to analyze user's behavioral signals to forecast their purchase intentions, hence to better include and exclude in the audience targeting and implement new growth strategies.
Plan and execute the A/B testing to find the results with confidence.
Keep abreast and stay informed of industry best practices, changes, and opportunities.
Build accurate customer segments and profiles, to run effective campaigns.
Essential Requirements
With at least 1 year of relevant work experience in the Performance Marketing / E-commerce field.
Hands-on experience in digital paid channels, including but not limited to MetaAds, Google Ads, Affiliates etc..
Strong analytical problem-solving skills.
Self-starter, energetic, well-organized with a sense of responsibility and a strong growth mindset.
Familiar with shopping done online and via mobile apps.
Knowing Pinkoi as a brand and business is an advantage.
Plus
Fluent in Cantonese, Mandarin and English, written and spoken.
Proficient in SQL and GA4 is an advantage.
Ability to clearly observe and understand e-commerce industry trends in Hong Kong and Macau.
Familiar with working at startups and excited to take on new challenges and share thoughts.
Knowledge of cross-border e-commerce and different business models. Ability to clearly observe and understand industry trends, demonstrating excellent business judgment.
Goal-oriented. Ability to evaluate project effectiveness using data.
Apply for the job with your cover letter, resume (in English), and required proposal for further review!