Senior Integrated Marketing Specialist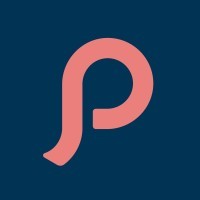 Pinkoi
Marketing & Communications
Taipei, Taiwan
Posted on Thursday, April 20, 2023
Pinkoi, an online leading marketplace for unique and original design goods in Asia. Pinkoi Marketing team is responsible for communicating the story of the design brand and providing shopping inspiration for our customers in every special moment. We are looking for a talented Integrated Marketing expert who has extensive experience and potential with creative but practical ideas to promote unique designs in International markets.
Job Highlights / Keywords
#Growth and acquisition in eCommerce
#Marketing plan & strategy development
#Cross-Border project management
Responsibilities
Independently plan, organize and implement cross-regional promotional campaigns regarding themes, categories, and channel tactics.
Independently develop new buyer acquisition, retention, product collaboration strategies based on external sales trends and user behavior for global campaigns.
Execute and monitor the performance of integrated marketing campaigns and projects, and prepare related reports and analysis.
Keep abreast of international market trends in Taiwan, Hong Kong & Macau, Japan, China and Thailand through research and analysis and provide suggestions with new insights.
Work closely with cross-functional teams and external parties to achieve business growth.
Essential Requirements
Bachelor Degree holder in Marketing, Journalism, E-commerce or at least 3 years of relevant work experience.
Fluent in Mandarin and English, written and spoken.
Proven record of working with external partners to develop new business opportunities, such as exclusive listing, cross-over collaboration, KOL or IP license.
Ability to produce creative copywriting and campaign analytical reports.
Experienced in project management and familiar with social media, digital advertising and own media.
Proven record of leading new user acquisition or CRM partnership projects.
Ability to integrate resources, communicate and work effectively as a team player in a multicultural environment.
Creative, self-initiative, energetic, detail-minded, data-driven, and able to work independently.
Highly Desirable
Passionate about Asian designs. Have a good understanding of Pinkoi, our style and our positioning.
Strong data analytical skills. Ability to set up metrics and be responsible for revenue targets.
Experienced in online mega sale campaigns is a plus.
Proven record of marketing merchandizes in OTA industry, including but not limited to experience, rental, day tour is a plus.
Join us and be a Pinkoist
Apply for the job with your cover letter, resume (in English), and required document for further review!