Senior Operations Manager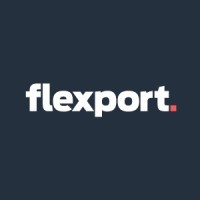 Flexport
Operations
Phillipsburg, NJ, USA
Posted on Tuesday, November 7, 2023
The opportunity
We are seeking a highly skilled and experienced General Manager to lead the launch and oversee the operations of our new state-of-the-art 1.3 million square foot fulfillment center. As the General Manager, you will be responsible for managing a team of 500+ associates and ensuring efficient and effective functioning of the facility. Your exceptional leadership, strategic thinking, and operational expertise will be crucial in driving the success of our fulfillment center. Join us to build and develop a world-class fulfillment center and contribute to the continued growth of Flexport.
You will
Leadership and Team Management:

Provide strong leadership, guidance, and mentorship to the entire team, fostering a positive and productive work environment.
Manage and develop a high-performing team of 500+ associates, including hiring, training, coaching, and performance management.
Lead a team of 20 salaried employees, including department managers and supervisors, ensuring their success and alignment with organizational goals.

Operational Excellence:

Oversee the day-to-day operations of the fulfillment center, ensuring efficient and accurate processing of orders, inventory management, and shipping.
Develop and implement operational strategies to optimize productivity, quality, and customer satisfaction.
Continuously monitor key performance indicators (KPIs) and operational metrics to drive continuous improvement and achieve operational targets.
Foster a culture of safety, ensuring compliance with all applicable health and safety regulations and implementing measures to minimize workplace accidents and injuries.

Budgeting and Cost Management:

Develop and manage the fulfillment center's budget, ensuring financial objectives are met while maintaining operational excellence.
Identify opportunities to optimize costs, reduce waste, and improve overall operational efficiency without compromising quality or service levels.
Implement cost control measures and monitor expenses, ensuring adherence to budgetary guidelines.

Cross-Functional Collaboration:

Collaborate with other departments such as logistics, procurement, customer service, and quality control to ensure seamless coordination and integration of processes.
Partner with senior leadership to align fulfillment center strategies with overall company goals and objectives.
Provide regular reports, updates, and insights to senior management on operational performance, challenges, and opportunities.

Continuous Improvement and Innovation:

Drive a culture of continuous improvement, fostering innovation, and identifying opportunities for process optimization, automation, and technology advancements.
Stay abreast of industry trends, best practices, and emerging technologies related to fulfillment center operations, and implement relevant changes as appropriate.
You should have
Bachelor's degree in business administration, logistics, supply chain management, or a related field (advanced degree preferred).
Proven experience as a General Manager or similar leadership role, preferably in a large-scale fulfillment center or distribution environment.
Strong knowledge of fulfillment center operations, including order processing, inventory management, warehousing, and shipping.
Demonstrated success in managing and developing large teams of both hourly and salaried employees.
Exceptional leadership and communication skills, with the ability to inspire and motivate teams to achieve goals.
Proficiency in analyzing data, metrics, and KPIs to drive performance improvements.
Solid financial acumen and experience in budgeting, cost management, and driving operational efficiency.
Ability to thrive in a fast-paced, high-pressure environment while maintaining attention to detail and ensuring accuracy.
Strong problem-solving and decision-making skills, with a strategic mindset.
Familiarity with warehouse management systems (WMS) and other relevant software applications.
Knowledge of health and safety regulations and best practices in a warehousing environment.
About Flexport
At Flexport, we believe global trade can move the human race forward. That's why it's our mission to make it easy and accessible for everyone. We're shaping the future of a $8.6T industry with solutions powered by innovative technology and exceptional people. Today, companies of all sizes—from emerging brands to Fortune 500s—use Flexport technology to move more than $19B of merchandise across 112 countries a year.
The recent global supply chain crisis has put Flexport center stage as we continue to play a pivotal role in how goods move around the world. At a valuation of $8 billion, we're experiencing record growth and are proud to have the support of the best investors in the game who believe in our mission, solutions and people. Ready to tackle global challenges that impact business, society, and the environment? Come join us.
Worried about not having any logistics experience?
Don't be! Our mission is to make global trade easy for everyone. That's why it's important to bring people from diverse backgrounds and experiences together with our industry veterans to help move the global logistics industry forward.
We know this industry is complex. That's why we invest in education starting day one with Flexport Academy, a one week intensive onboarding program designed specifically to set every new Flexport employee up for success.
At Flexport, our ability to fulfill our mission of making global trade easy for everyone relies on having a diverse, dedicated and engaged workforce. That is why Flexport is committed to creating and nurturing an environment where anyone can be their authentic self. All qualified applicants will receive consideration for employment regardless of race, color, religion, sex, national origin, age, physical and mental disability, health status, marital and family status, sexual orientation, gender identity and expression, military and veteran status, and any other characteristic protected by applicable law.